Current PRITE Fellows
The PRITE® Fellowship Selection Committee chooses PRITE® Fellows to serve at least one year on the PRITE® Editorial Board. Applications for fellowships are received from PGY II and III general psychiatry residents and first year child fellows in residency programs throughout the United States and Canada.
PRITE® Fellows participate in the question writing process by developing an assigned number of questions and then editing and referencing exam items. Appointments to the PRITE® Editorial Board may be renewed for one year upon the approval of the PRITE® Editor-in-Chief.
2017, 2018 PRITE and CHILD PRITE Fellows
PRITE Fellow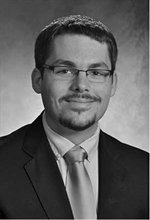 Dr. Alexander Cole was born and raised in Dallas, Texas, completed his undergraduate education at Baylor University and his medical education at the University of Chicago Pritzker School of Medicine, and is currently a third-year resident at UT Southwestern Medical Center at Dallas. His primary clinical interests include consult-liaison psychiatry, inpatient psychiatry, and psychoanalytic psychotherapy. He intends to continue working in academia after completing his training and have a particular interest in medical education at both the medical student and resident levels, wellness in the medical education experience, and understanding barriers to recruitment to psychiatry in medical students.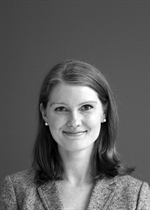 PRITE Fellow
Julia Cromwell, from Baltimore, Maryland, is a 2015 graduate from the Johns Hopkins School of Medicine and a current third year resident in the Massachusetts General Hospital/McLean Hospital Psychiatry Residency Program in Boston, Massachusetts. Prior to medical school she studied French History at Duke University, then taught science and math as a Peace Corps Volunteer in Burkina Faso and as a Peace Corps Response Volunteer in Liberia. Interests leading up to the PRITE Fellowship include medical education, curriculum development, and standardized testing (including experience writing and editing practice questions for USMLE Step 1).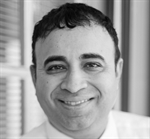 CHILD PRITE Fellow
Dr. Vikas Gupta is a Child and Adolescent Psychiatry Fellow at Vidant Medical Center-East Carolina University. He attended medical school at GMC, Amritsar, India and did his MPH at University of Texas, Houston where he received the Susan Sampson Scholarship. He attained research and educational experiences while working at MD Anderson Cancer Center, Baylor College of Medicine and UT, Houston. Dr. Gupta worked with the UT Houston psychiatry residency team which won the American Psychiatric Association Mind Games competition in 2012 and 2013. He completed his Adult Psychiatry Residency training at University of Wisconsin, Madison and upon completion of fellowship, plans to pursue a career in psychiatry education.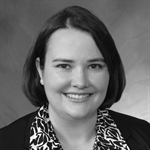 CHILD PRITE Fellow
Maggie Schneider, MD, PhD is a second-year psychiatry resident in the research track at the Harvard Longwood Program. Prior to medical school, she received her B.A in Psychology from Boston College, and was a research fellow at NIMH. She completed her MD and PhD in Neuroscience at the University of Cincinnati, where her dissertation research explored neuroimaging and executive function in youth with bipolar disorder, and she developed educational programs in medical humanities and research skills for medical students. She plans to pursue an academic career in child and adolescent psychiatry, and continues to be involved in education and medical humanities.